Why you need an experienced real estate lawyer on your side
No real estate agreement is simple, and all kinds of issues can come up at any time during the course of the transaction. Too often, I am consulted when something is going very wrong at closing and could have avoided such an issue if I was brought into the deal sooner. For example, I'm often brought in when a tenant will not vacate and the deal cannot close and my clients do not know how to proceed. When I ask why they are not talking to the lawyer handling the deal, the answer is typically, "oh, they are just a closing lawyer, they are not experts in these issues." This is utter nonsense, and why it is important to select the right lawyer who can handle the entire transaction to save you stress and additional fees in case things go south. Here are 4 things you need to know before choosing a real estate lawyer to assist you.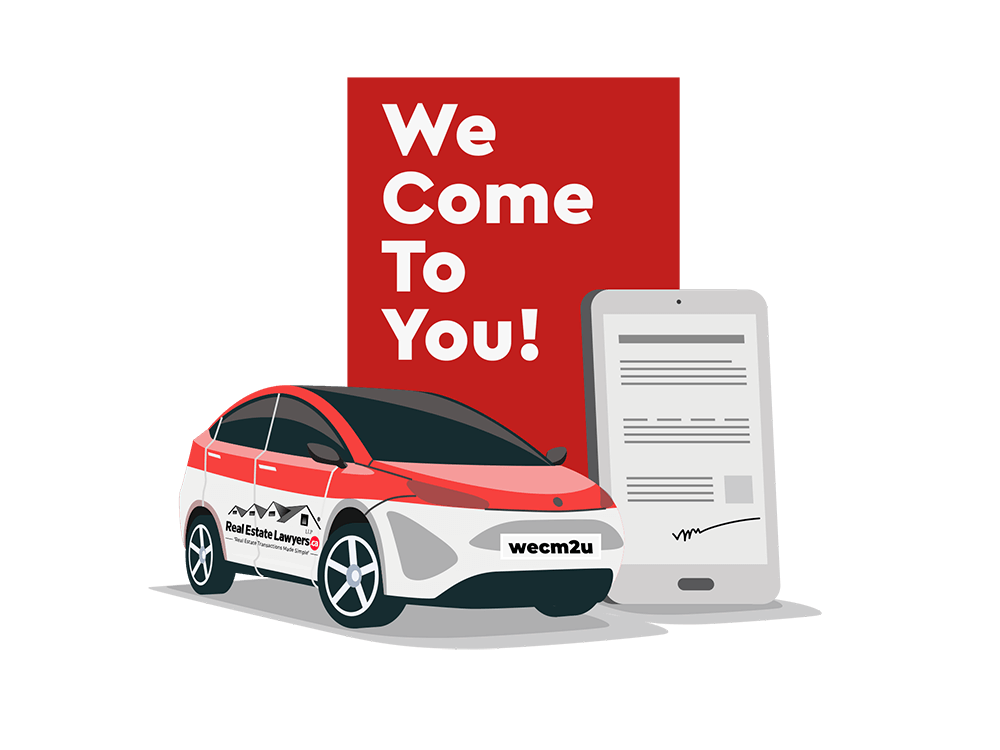 Find out more about our mobile signing services!
1. It should never be "Who is the cheapest?"
This is typically one of the first questions a potential client will ask me on the phone. I will tell them that I prefer to send an email with all of the services our firm provides, to demonstrate how we are different.  For example, we offer both closings on Zoom or the convenience of travelling to your home depending on what you prefer. At Real EstateLawyers.ca LLP, we are also a Bill Payee at all the major banks so that buyers can pay the down payment conveniently online without having to go to a bank branch and stand in line on closing day. We also provide details of all of our fees, so that there is no miscommunication later. I will also match anyone else's quote, provided it is in writing and discloses all fees and disbursements that will be charged
2. What happens if there are landlord-tenant issues?
Whenever I review a new file, for a buyer or a seller, I will check to see if there is an existing tenant who will have to vacate in order for the new buyer to move in on closing. This is not simple. I have seen too many deals either fall apart or have to be extended due to tenants refusing to leave at closing, and then delaying all attempts to evict them. I will review the potential issues immediately with either the buyer or seller clients, as the case may be, to make sure everyone is properly prepared, and if necessary, have a backup plan in place in case there are issues with the tenant.
3. What about buying and selling on the same day?
As soon as deals are sent to me, I will review whether the client wants to buy and sell on the same day. This is usually not a good idea. The reason is, that if the person buying from you needs even a one-day extension, you are not in a position to close your own purchase. I will explain why closing the purchase a few days early with bridge financing is a much safer alternative. Still, if the client insists, our firm has a unique ability to close both deals due to our having a trust account at all major banks. This way, no matter where the other law firm trust account is, we can do a transfer from and to the same bank, to minimize any potential delays with the wire transfers.
4. What about when a buyer refuses to close, based on the property not being in the same condition as when the agreement was signed, or if there is a mess that was not cleaned up?
I have been practicing law for almost 40 years and have written books for real estate agents, buyers and sellers about their rights and obligations under any real estate agreement. Together with my partners at Real Estate Lawyers.ca LLP, we have closed thousands of real estate agreements, carefully and successfully. Sometimes things go wrong. But when that happens, we can provide the timely advice that our clients need to make completely informed decisions, right when they need to make them.
At our law firm, we do every part of a transaction safely, whether it is signing documents through a video conference, transferring funds to our trust account digitally through a bill payment and arranging lockboxes on closing for the keys. If you have any questions about any real estate issue  or need assistance closing any real estate agreement, please contact me at  [email protected] or toll-free at 1-888-876-5529