The Biggest Mistake Ontario Property-Buyers Make BEFORE Buying Their Property and How You Can Avoid It
Ask any Ontario home-buyer, commercial real-estate buyer, or investment property buyer how they would recommend ensuring that your real estate transaction goes off without a hitch.  





Hire a Real Estate Lawyer.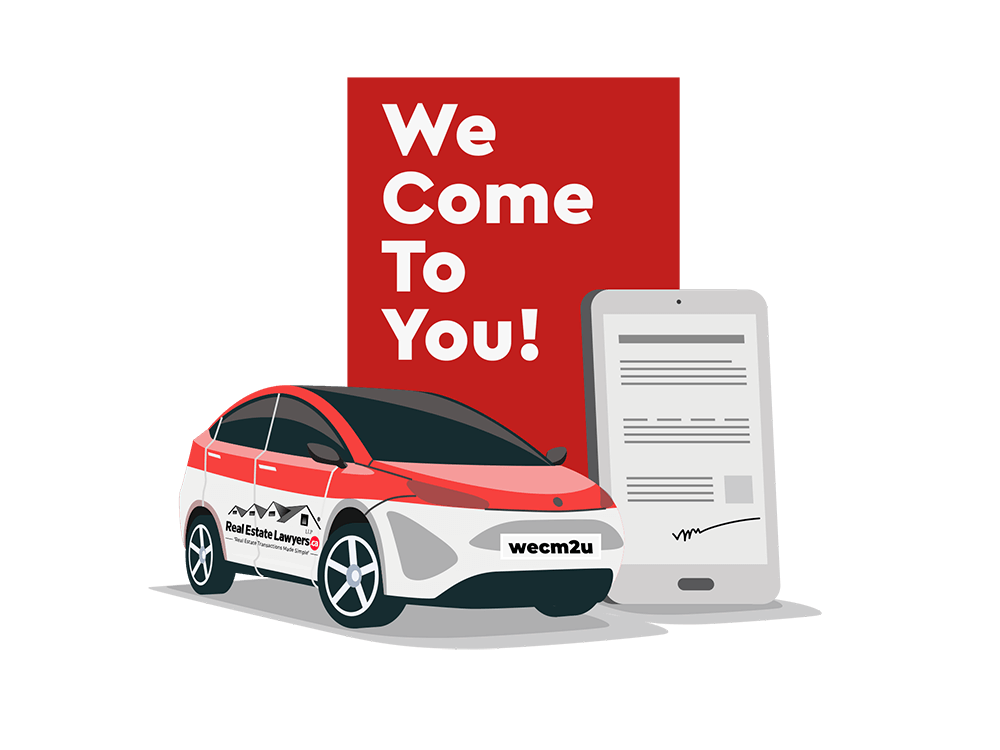 Find out more about our mobile signing services!
Yes, you need a real-estate lawyer – especially in this super-charged market. It's required in Ontario by law and for good reason. 
Ontario real estate is tricky – there are so many ways your real estate transaction can go wrong – and a Real Estate Lawyer will help you avoid them. These professionals, with their expertise and experience, will work hard to ensure that real estate contracts and transactions truly work in your best interests.
Many people have shared horror stories of real estate agreements and transactions working against their best interests that could have been solved well before the purchase date with a caring and qualified real estate lawyer.
Dive right into our comprehensive guide that will answer all your questions about hiring a real estate lawyer:
"I am buying a property in Ontario - when do I need to hire a real estate lawyer?"
Consulting a real estate lawyer before purchasing your home is just common sense! Your house is the most important investment you will ever make. Hiring a real estate lawyer to review all your documents will not only help you prevent unnecessary costly oversights, but it will remove all the unnecessary stress of your real estate transaction.
Real Estate Lawyers will help you avoid the potential risks – helping you achieve your dream of homeownership with a positive experience
By definition, real estate purchases are large and complex – and in Ontario, this statement couldn't be truer. It is imperative to have a lawyer by your side for house-closing so that you can avoid the potential pitfalls, including:
Immediate, back-to-back sales of the property in order to inflate the price
The seller potentially misrepresenting themselves and not owning the property before selling
Legalities relating to infrastructure, development, renting, insurance and tax exposures, among others

Without a lawyer by your side, you open yourself up to critical vulnerabilities – including bankruptcy.
We will help you navigate your first home purchase or first home sale – or both at the same time
Why should you hire a real estate lawyer to examine your real estate documents?
Real estate documentation is like any other legal documentation — do not sign your name until you have the document examined by a professional! In real estate transactions, there are documents that you must sign before closing, and you are required to review all of these documents.
There are so many horror stories of real estate scams and frauds in Ontario, where innocent buyers were cleaned out of their down-payment or forced to pay unnecessary fees.
What is the role of a real estate lawyer? A house closing lawyer will be able to comb through your real estate documents, agreements and contracts and parse out the legal jargon- so you understand the entirety of the contract before signing. Any red flags will be brought up and negotiated aptly on your behalf. This is especially important for anyone who has not had prior experience in the real estate market – and will do wonders for your peace of mind as you achieve your dream of homeownership.


These rules apply beyond the scope of residential real estate
Do you need a real estate lawyer for commercial real estate? Absolutely! Commercial real estate transactions are a lot more complicated than residential real estate deals…and they cost a lot more. Real estate lawyers will examine the leases and purchase agreements to make sure that you understand all your obligations upon signing for your commercial property.

Your Ontario real estate lawyer will ensure that you get the best terms possible when you close by doing all the legal research and investigation for you
Real estate lawyers offer a variety of services to help you in your journey to homeownership. During the purchase, there's a lot of information you need to know about the property itself before you can confidently sign-on. What does a real estate lawyer check for before you buy a house? A house closing lawyer in Toronto will check for:
Liens on the property
Title authenticity
Access, property boundaries, shore road allowances, and encroachment concerns
Property taxes and arrears adjustments
Additional niche risks
Most people do not have the experience nor the expertise to do this homework by themselves – and often when they do, they do it incorrectly – that's why they consult real estate lawyers.
Your real estate lawyer has seen it all – and knows exactly how to protect you
Like a knight in shining armour, or a 24/7 bodyguard, your real estate lawyer shields you from the potential issues that you can face when you purchase real estate.

A real estate closing lawyer in Toronto will represent you and will negotiate on your behalf during the purchase. They may even be more effective at negotiating due to their years of industry experience– making your life easier and stress-free. They'll support you through every step of the transaction, so you'll never be surprised. The best way to ensure that your purchase is perfectly protected is to hire one of our real estate lawyers.
We're proud of the work we do with our clients​
RealEstateLawyers.ca LLP
is an Ontario real estate law firm, and we offer a full suite of real estate law services, including in-person signing and virtual signing. We offer fixed retainer costs to you when you buy, sell, mortgage refinance, or transfer the title of your property – with no drama or surprises – anywhere in Ontario. Book an in-person appointment with one of our Ontario real-estate lawyers in minutes by using our simple and easy
online form
. Appointment hours are convenient and flexible, daily, fit your schedule. Or, you can meet with our qualified real estate lawyers virtually through our confidential and secure Ontario-wide video conferencing. We make e-signing easy, or we can deliver documents to your doorstep. Contact us to work with a top Real Estate Lawyer in Ontario today to ensure your successful real estate transaction and your peace of mind. Call us today at
1 (855) 466-3801
or email us at
[email protected]
.