Is the Pandemic a draw to create and update your will?
According to a 2018 survey by the Angus Reid Institute, 51% of Canadians did not have a will or last testament, while 35% of Canadians had one that was out-of-date. However, during the pandemic, more Canadians are evaluating their end-of-life plans. With physical distancing measures still in place, they are pivoting to online legal services to fulfil them.
Who Needs a Will or Power of Attorney?
In short, anyone with assets and dependants needs to consider their end-of-life plans whether there is a pandemic or no pandemic. If you are undergoing a major life change, such as marriage or children, it is common sense to create a will or power of attorney. These tools essentially protect your loved ones and beneficiaries. Passing away without them can leave behind unpaid bills, assets divided unequally, and a host of problems for those left behind. A power of attorney is a tool that allows an attorney to make decisions on your behalf if you are incapacitated and unable to do so. Before creating either, it is always prudent to consult an individual lawyer to ensure your specific needs are met.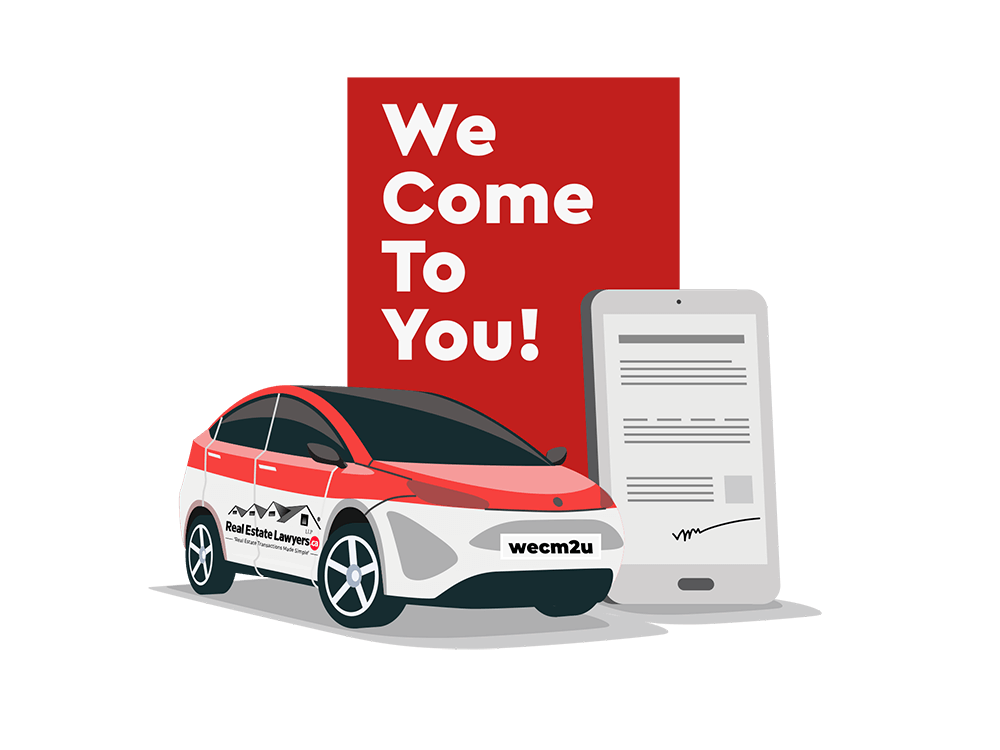 Find out more about our mobile signing services!
Some points to consider:
You are never too young to consider your end-of-life plans. It is common sense that the moment you have assets and dependants, you should put these plans into motion to protect them.

Different regions have different legislation regarding what is legal and what is not. Be sure that your decisions are in accordance with regional legislation. Need extra help?

Ask a lawyer.

Despite the popularity of online services, virtual witnesses and signatures are typically not binding – in most cases, you will still need physical witnesses and signatures – be sure to plan for this.

Consider harmonizing your end-of-life plans with your accountant or financial advisor to make sure your plans are financially feasible.

Arranging your services online may prove to be a cost-effective way in which to handle end-of-life planning.
If all this sounds incredibly stressful and overwhelming, consider consulting a real estate lawyer to help you with your end-of-life plans, especially in the case of having to divide assets – particularly property – to multiple beneficiaries.
RealEstateLawyers.ca LLP is a Real Estate Law Firm that serves all of Ontario. We simplify real estate transactions by using innovative technologies and well-established relationships with real estate agents, institutional lenders, private lenders and title insurance companies, among many other relevant real estate industry participants. Our team strives to deliver the highest personalized service at competitive rates. Our remote video signing service operates from 7 am-midnight (EST) 7 days a week to sign your closing documentation, and our staff are very knowledgeable and accessible. We provide flat-rate retainers, which allow us to offer our lowest price guarantee* and not to take any legal fees up-front.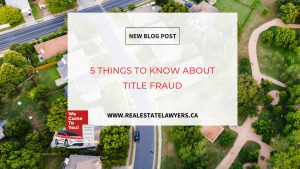 5 Things to Know About Title Fraud By Mark Weisleder You have heard the famous expression "Who's been sleeping in my bed", from the story
Read More »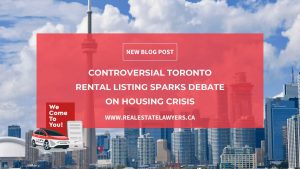 Controversial Toronto Rental Listing Sparks Debate on Housing Crisis A recently removed rental listing in Toronto has shed light on the difficulties faced by renters
Read More »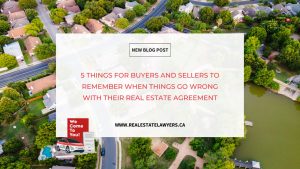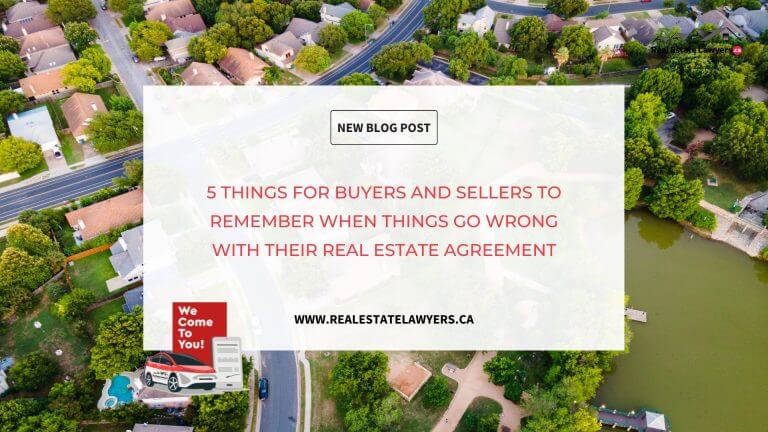 5 Things for Buyers and Sellers to Remember When Things Go Wrong with Their Real Estate Agreement When market conditions get rocky, both buyers and
Read More »