Investing in Pre-construction Condos: what you need to know
Why would anyone invest in a pre-construction condo? 
Getting in early at the development stage, when prices are lowest

Control in choosing the developer and location

Access to a lucrative investment opportunity 
But simply owning a condo may not earn you any money as it could also be a liability. Here's what you need to know about investing in pre-construction condos before you get burned.
Invest in a reputable builder
The builder matters. If you invest in a reputable builder, your investment will be much less risky. You won't have to deal with delays or other issues. Find out about their history:
Did their previous projects experience delays? 

Are their projects in good financial standing today? 

Do they have excellent resale value? 

Over the last few years, how stable were their monthly maintenance fees? 
Getting positive answers to these questions will give you the green light to make a safe and thoughtful investment.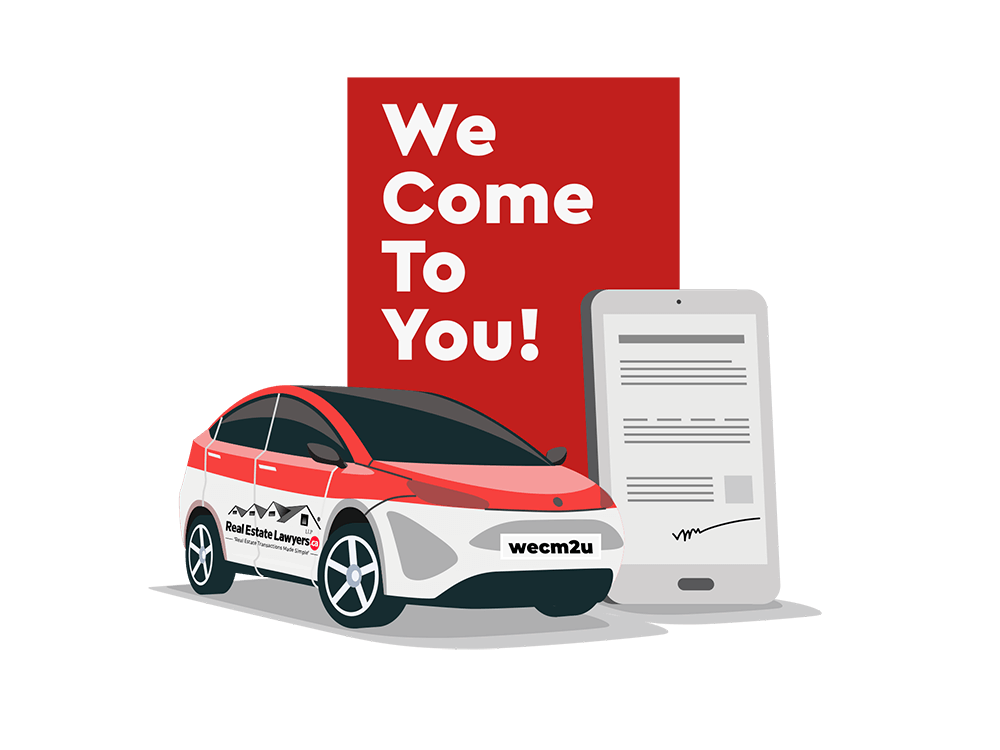 Find out more about our mobile signing services!
The 10-day cooling-off period
With this provincially mandated rule, you have ten calendar days from the signing date to decide if you genuinely want the unit or not. There are no obligations, no penalties, and no loopholes. This is mandated by Ontario law on every new condominium purchase in the province. The primary advantage is that the builder cannot change the price or sell your unit to another buyer. You can make use of this time most effectively by consulting a lawyer to review your Agreement of Purchase and Sale with the builder. The lawyer will translate the legalese for you, helping you understand what's hidden in the fine print.
Two closing dates: The Interim Occupancy and the Final Closing
Interim Occupancy is when you get the keys to your unit. The building isn't registered yet – with a good builder, typically registration and the final closing will happen within six months. You don't have the title to your unit until registration, so your mortgage doesn't start yet. However, Interim Occupancy Fees pay the builder to occupy the unit, including your monthly Condo Maintenance Fees.

The final closing is when the builder registers the Condo Corporation with the City. This is when your mortgage starts and when you receive the title for your unit. This is also when final adjustments and closing costs will be paid – including legal fees and land transfer tax.
Closing Costs: Development Fees & Levies on Your Investment
Everyone has heard of the Pre-Construction Condo Horror Stories – crazy final closing costs that the buyer was forced to pay. Though rare, they do happen, usually to buyers who didn't do their research, such as those who trusted a non-reputable builder. Or anyone who has worked with realtors or lawyers who didn't specialize in pre-construction condos.

It's critical to have an expert pre-construction Realtor and Lawyer on your side the moment you walk into the sales center. Since the sales representatives that work for the builder represent the builder, you also need to have representation on your side that keeps your best interests at the forefront.
RealEstateLawyers.ca LLP is a Real Estate Law Firm that serves all of Ontario. We simplify real estate transactions by using innovative technologies and well-established relationships with real estate agents, institutional lenders, private lenders and title insurance companies, among many other relevant real estate industry participants. Our team strives to deliver the highest personalized service at competitive rates. Our remote video signing service operates from 7 am -midnight (EST) 7 days a week to sign your closing documentation, and our staff are very knowledgeable and accessible. We provide flat-rate retainers, which allow us to offer our lowest price guarantee and not to take any legal fees up-front.