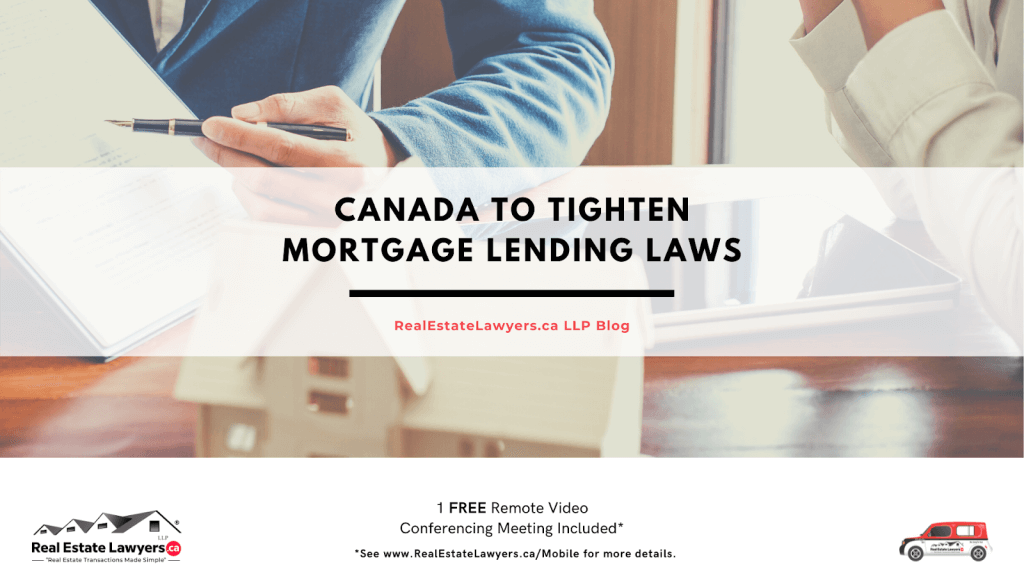 Canada to Tighten mortgage lending laws
With Canadians taking on more than 2.5 trillion dollars in mortgage debt, the Bank of Canada has warned that this – as well as the red-hot housing market – may lead to devastating economic shocks. 
In response to this, Canada has tightened mortgage lending laws.
The rise in mortgage debt was demonstrably due to the increased number of mortgages over the last year – the number of new mortgages rose 41.2% since the start of the pandemic. Unsurprisingly, the bulk of this figure comes from the country's hottest housing markets in British Columbia and Ontario. But, this tremendous mortgage debt reflects the surging house prices throughout the pandemic – the average housing price across the nation increased by almost 42% since the start of the pandemic.  
Now, borrowers of uninsured and insured mortgages must show that they can afford loans that meet the higher of these two options: their current rate plus 200 basis points, or 5.25%. This will ensure that borrowers will manage their mortgages when the historically low-interest rates rise – which they are expected to, as we near the end of the pandemic.
What effect will this have on the housing market?
These stricter mortgage rules will likely dampen the market slightly, but the full effects of this new initiative will remain to be seen. There are several moving parts in place, and only time will tell. However, with the ever-increasing demand for housing, coupled with an ever-decreasing supply, the market will likely stay scorching red-hot for time to come.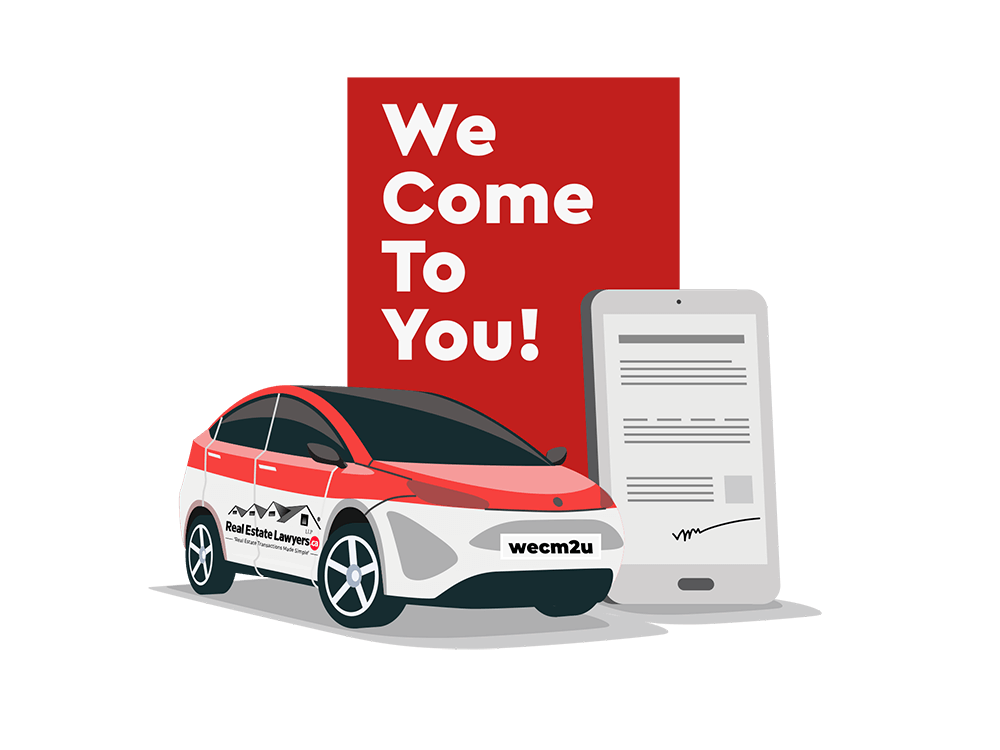 Find out more about our mobile signing services!
Will this price out individuals?
The short answer is that it very well could. This new legislation will primarily affect the individuals with a high income-debt ratio the most. If you find yourself concerned about the effects this legislation may have on your situation, you should consider consulting a real estate lawyer. At the intersection of law and real estate, these experts can help you assess your unique situation, review all legal documents, provide sound legal advice, and help you achieve your real estate goals.
RealEstateLawyers.ca LLP is a Real Estate Law Firm that serves all of Ontario. We simplify real estate transactions by using innovative technologies and well-established relationships with real estate agents, institutional lenders, private lenders and title insurance companies, among many other relevant real estate industry participants. Our team strives to deliver the highest personalized service at competitive rates. Our remote video signing service operates from 7 am-midnight (EST) 7 days a week to sign your closing documentation, and our staff are very knowledgeable and accessible. We provide flat-rate retainers, which allow us to offer our lowest price guarantee* and not to take any legal fees up-front.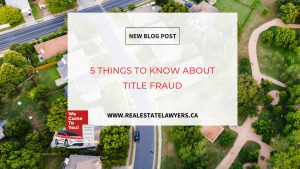 5 Things to Know About Title Fraud By Mark Weisleder You have heard the famous expression "Who's been sleeping in my bed", from the story
Read More »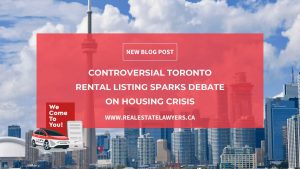 Controversial Toronto Rental Listing Sparks Debate on Housing Crisis A recently removed rental listing in Toronto has shed light on the difficulties faced by renters
Read More »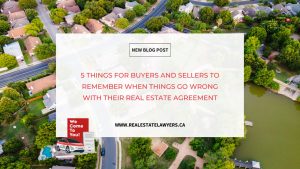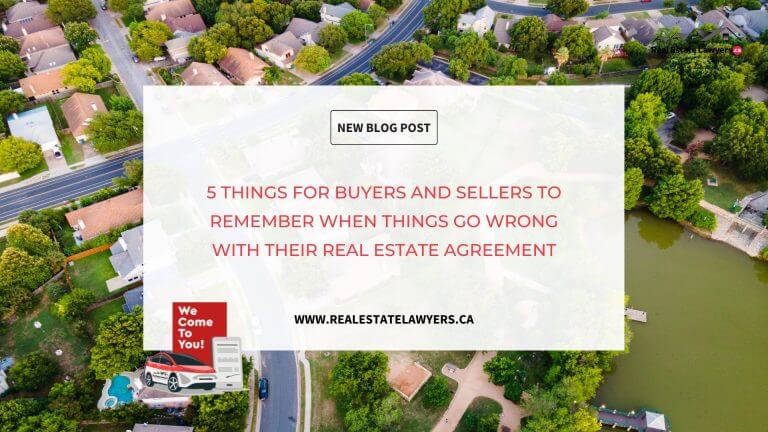 5 Things for Buyers and Sellers to Remember When Things Go Wrong with Their Real Estate Agreement When market conditions get rocky, both buyers and
Read More »