Can a buyer refuse to pay a deposit and cancel a real estate agreement?
There are some situations where a buyer has succeeded in a late-night bidding war and has had buyer's remorse the following day. In many Ontario real estate agreements, the deposit is payable within 24 hours of acceptance. The buyer then decides they will just not pay the deposit and cancel the deal. Can they do this? 
Here are six things to remember, whether you are a buyer or a seller, when this happens:
Can a buyer cancel the agreement by refusing to pay the deposit?
The answer is no. The buyer can be sued by the seller for any damages the seller suffers in selling to a different buyer.
What if the seller sells for more money? Can they still sue the buyer?
In this situation, even if the seller incurs no damages, they could still sue the buyer for the deposit that was not paid.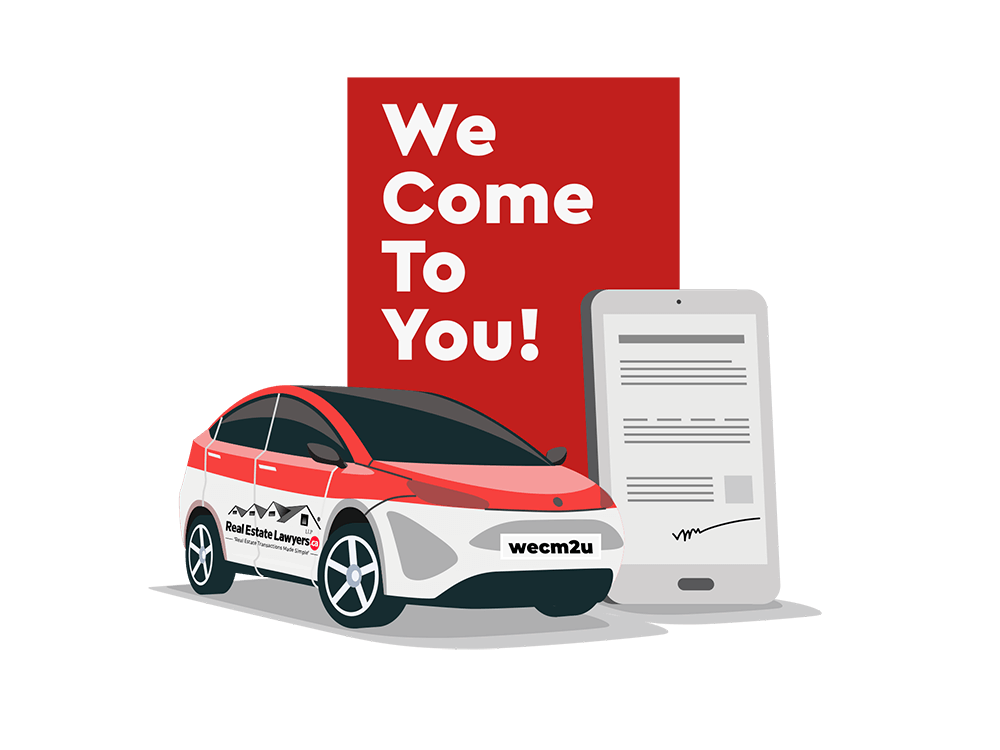 Find out more about our mobile signing services!
How can a seller be protected from this happening?
Many selling real estate agents ask that any potential buyer bring certified funds or a bank draft when they present the offer, precisely so that they cannot try and cancel the following day.
Are there any options open to a buyer who cannot close?
The buyer can try and find another buyer to take their place. This is permitted through an assignment. If other bidders were involved, one of them could be contacted to see if they would still be interested in taking over the buyer contract.
Will the seller be able to collect all of their damages in a lawsuit?
Unfortunately, there are no lawsuits that are the same, and no buyer and seller are in the same circumstances. If your buyer is a first-time homeowner with minimal assets, a seller may win a lawsuit but collect very little. However, if the seller knows that the buyer has substantial assets, they will likely bring legal proceedings as they will be confident in collecting any damages owing.
Is it better to settle than sue?
It is always better to settle than to sue. Lawsuits are not only expensive, but they take an emotional toll on you as well. Think of how upset you get when you are given a traffic ticket and have to fight it in court. Now multiply the stress by one hundred, and you begin to understand what is involved in the process of a lawsuit. It is also possible a court decision could be made public, bringing you publicity you do not necessarily want. Figure out a fair settlement, if at all possible.
At our law firm, we do every part of a transaction safely, whether it is signing documents through a video conference, transferring funds to our trust account and arranging lockboxes on closing for the keys. If you have any questions about how to set up your closing day, please contact me at [email protected].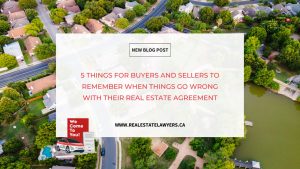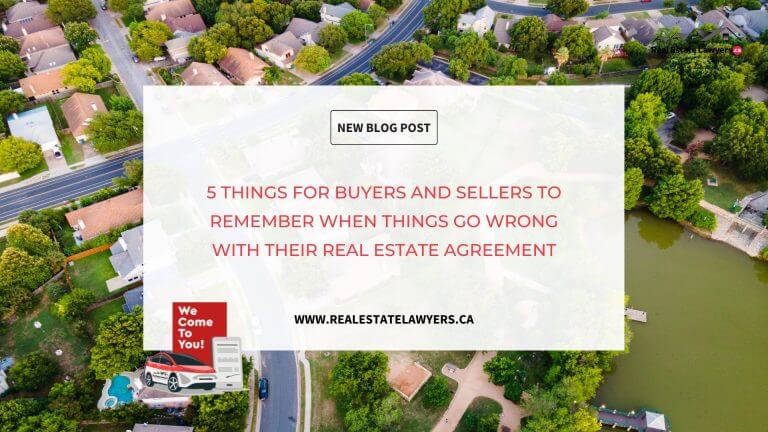 5 Things for Buyers and Sellers to Remember When Things Go Wrong with Their Real Estate Agreement When market conditions get rocky, both buyers and
Read More »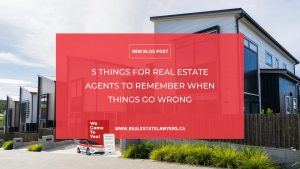 5 Things for Real Estate Agents to Remember When Things Go Wrong With a looming recession and the accompanying increase in economic volatility, real estate
Read More »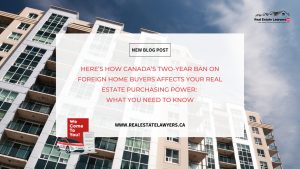 Here's how Canada's two-year ban on foreign home buyers affects your real estate purchasing power: What you need to know Housing prices have risen meteorically
Read More »